Around 250 km away from Bengaluru situates the crown jewel of state Karnataka, Chikmagalur. Chikmagalur, which is also known as Scotland of India, is a lush green haven for travelers. It is located in the foothills of the Mullayanagiri range. The name Chikmagalur translates to "younger daughter's town" and is said to have been given as dowry to the youngest daughter of Rukmangada, the legendary chief of Sakharayapattana.
It is also one of the most visited tourist destinations in south India. The place is adored by tourists and locals alike. places to visit in Chikmagalur have everything to offer. Misty mountains, majestic waterfalls, rain forests, and rich wildlife to name a few.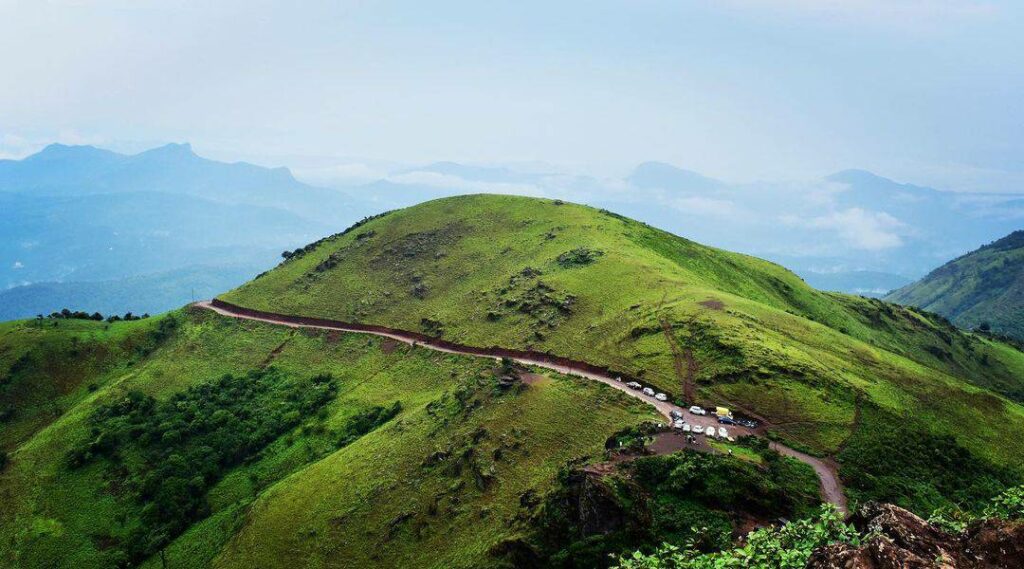 There are a lot of trekking options and adventurous sports available in Chikmagalur. Coffee estates and tea plantations are other major tourist attractions here. Chikmagalur's winter forms the peak season of the place and leads to the most significant tourist footfall of the year. The temperature drops down and results in cold, cozy weather. The weather is extremely delightful during this period and is perfect for the locals and the tourists to tour various places in the town.
Chikmagalur's coffee plantations are also a highlight during the winter season. Chikmagalur is situated in the Malenadu region of Karnataka on the foothills of the Western Ghats. At an elevation of 1090 meters, it presents a favorable climate for the tourists and has a lot to offer in the agriculture sector too. Chikmagalur generally experiences a moderate to cool climate where the temperature ranges from 11-20 °C during winter and 25-32 °C during summer. Chikmagalur is also famous for its Arabica coffee. This small place in Karnataka along with Coorg is the biggest manufacturer of Arabica coffee in India.
Best places to visit in Chikmagalur
Scenic Waterfalls in Chikmagalur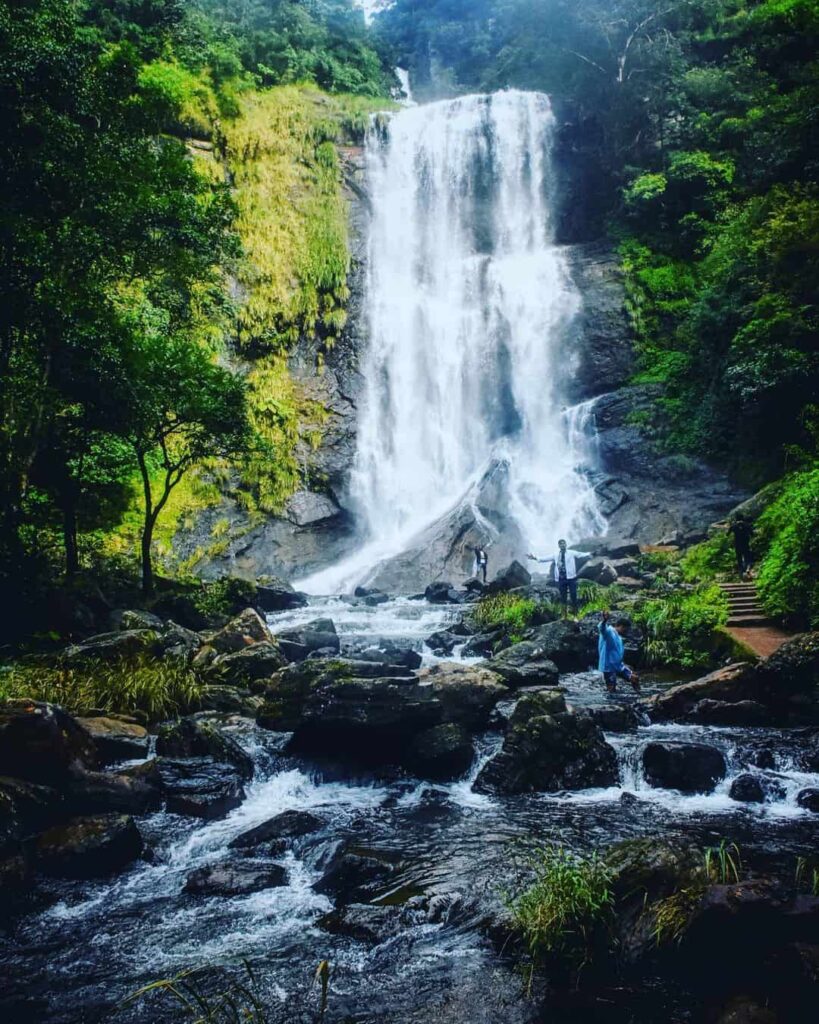 There are a lot of glorious waterfalls in Chikmagalur.
Hebbe Waterfalls
Kallathigiri Falls
Sithavana Falls
Barkana Falls
Koodlu Waterfalls
Ermayi Waterfalls
Annadaka Waterfalls
 Waterfalls, Jog Falls
Kote Abbe Falls
Sarawathi Water Fall
Dudhsagar Falls
Shanti Falls
Unchalli Waterfalls
Honnammana Halla Waterfalls
Barachukki Waterfalls
Chelavara Waterfalls
Koosalli Falls
Jhari Waterfall
These are some of the best and most famous waterfalls around Chikmagalur. These waterfalls are one of the sole reasons to visit Chikamagalur. It attracts people from all around the nation.
Best Treks in Chikmagalur
The best place to visit in Chikmagalur isn't a boring tourist place at all. There are a lot of other attractions in Chikmagalur. Kudremukh, Mullayanagiri, Baba Budan Giri, Bhadra Wildlife Sanctuary, Kemmangundi, Coffee Museum, Belur, Z point, Hirekolale lake, Ballalarayana Durga, and many more. There are also a lot of beautiful temples and monasteries here. There are a lot of activities that you can immerse yourself in this beautiful place. Trekking is another most popular thing to do here.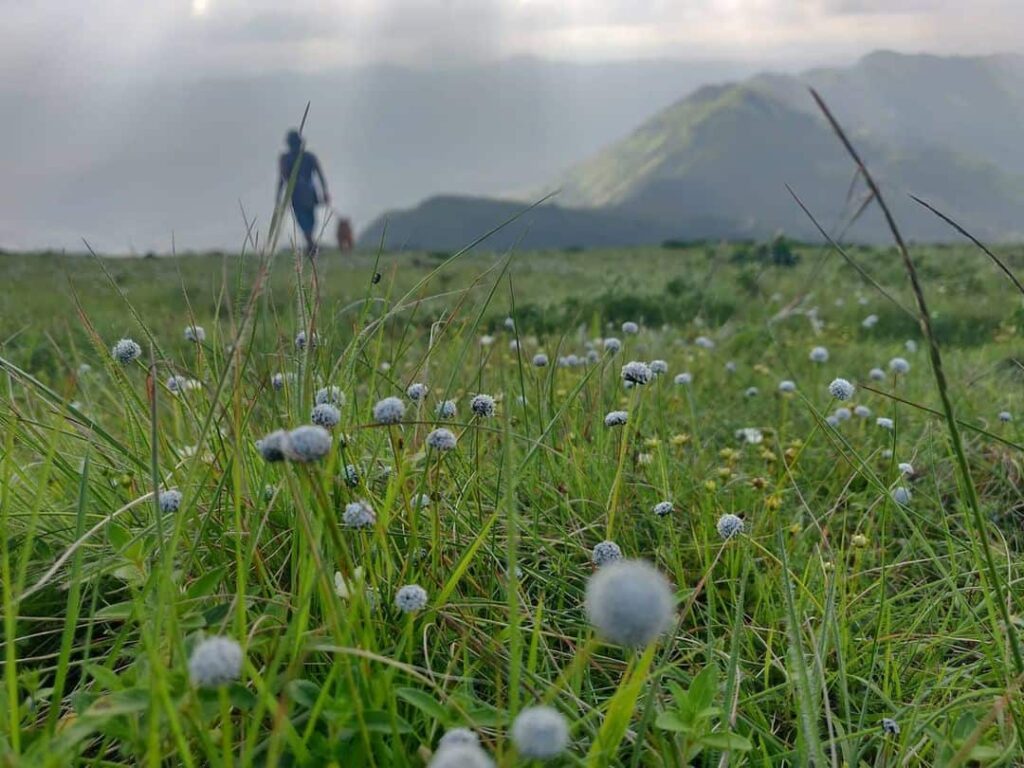 This can be first on the list of activities to do in Chikmagalur. Mullayanagiri is one of the most popular trekking destinations in Karnataka. It is the highest peak in Karnataka and is part of Baba Budangiri Hills. It rises 6,330 feet presenting a spectacular view of Chikmagalur and it is named after Mullappa Swami Temple that situates at the summit.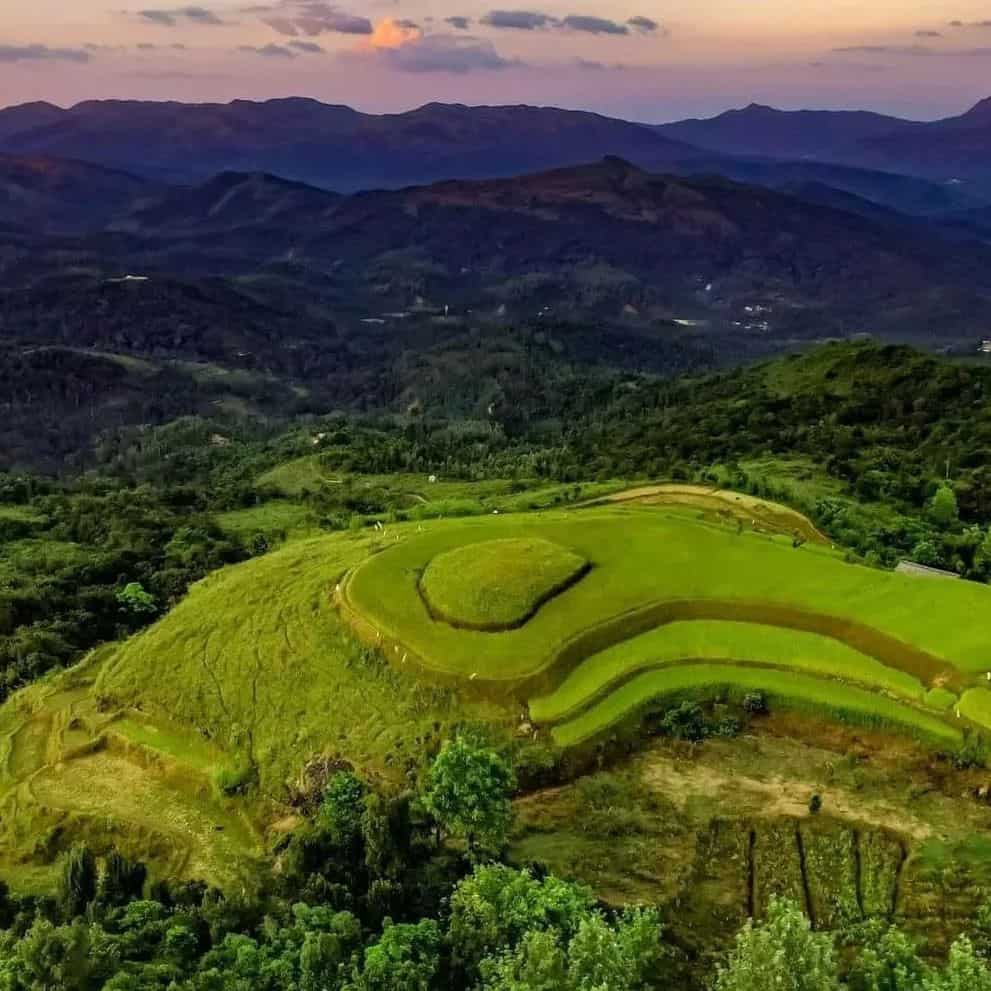 This one is also a great trek filled with gorgeous sceneries and wildlife. Kudremukh is a small village located at a distance of 96 km from Chikmagalur district and about more than 330 km from is one of the places to visit in Chikmagalur from Bangalore. It is the third highest peak in Karnataka after Mullayanagiri and Baba Budangiri.
Kudremukh translates to horse face since a certain side of the mountain looks like the face of a horse. The peak is about 1,894 meters above sea level and it is home to some of the best coffee plantations in the state. The trek unfurls lush green landscapes and beautiful meadows all along and you will witness nearly a dozen streams and waterfalls on the way.
The trek route from Chikmagalur to Kudremukh connects the Kudremukh National Park and it is the second-largest wildlife-protected area in the state. It is encompassed by the ever-beautiful Somavati River.
Kemmangundi is a part of the Bhadra wildlife sanctuary in the Chikmagalur district. It is situated at 4700 feet above sea level. This picturesque hill town lies near the Baba Budan Giri Range. The Kemmangundi trek takes the participants to the top of a secluded peak called Kemmangundi. It is also known as Sri Krishnarajendra hill station or by the popular name KR hills, as a mark of respect to the king, Krishnaraja Wodeyar IV.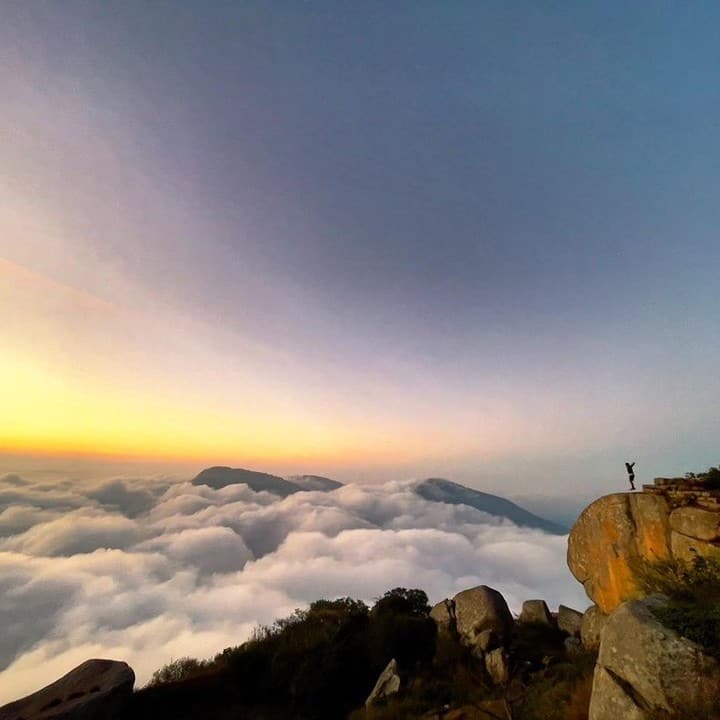 What makes Kemmangundi even more popular and preferable among the traveler's circle is its elegant beauty and climate. According to the Puranas, Kemmangundi was once known as Chandra Drona Parvatha. There is a famous viewpoint in Kemmangundi known as Raj Bhavan and the region is covered with tea and coffee plantations.
Shanti falls and Hebbe falls are the most important and popular attractions here. Both of them are often cited in many traveling pages and blogs as the best waterfalls in Chikmagalur and hence the popularity.
Ballalarayana Durga Fort Trek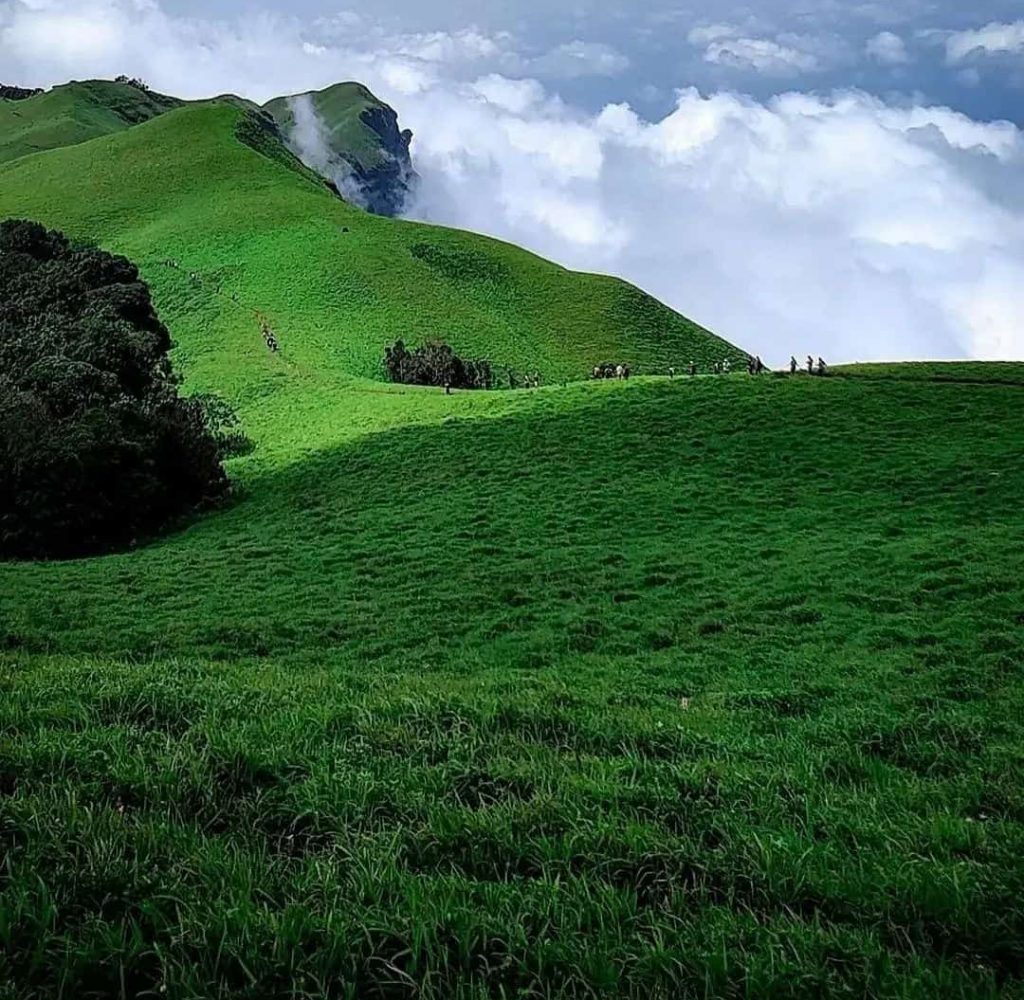 Another most beautiful and secluded trek in Chikmagalur is the Ballalarayana Durga fort trek. Ballalarayana Durga fort is an astonishing fort atop a mighty peak in the dense jungle of Western Ghats. The Ballalarayana Durga fort was constructed by the wife of the king Veera Ballala l of the Hoysala Empire.
The Hoysalas were known to be patrons of art and architecture and built several temples and a few forts during their rule. The Ballalarayana fort was built in the Karnata Dravida style. The fort is situated on a hill that is 1509 meters high and was built around the 12th century.
Today, this fort was nothing but an ancient wonder standing in ruins and testifying to the history of the region. This isolated fort can only be conquered by trekking through the hilly forest region. It is one of the few forts that can be found in the Western Ghats.
Chikmagalur is also famous for adventure sports. One of the most famous things is water sports in Belur. There is also the more challenging adventurous Bhadra River Rafting. Challenging rope courses, pool kayaking, and bird watching are some other attractions in Bhadra River rafting.
If you are looking for much more wild activities, then delve into the Yagachi Dam Jet Ski sport. There are a lot of on-road and off-road rides too. Off-road jeep rides in Kyathanamakki, off-road jeep safari to Mullayanagiri Coffee estates, Madugundi falls and Ballalarayana Durga off-road rides are some of the most impressive ones.
Bhadra Wildlife Sanctuary Jeep Safari is one of the most famous and most satisfying activities to do in Chikmagalur. It is called Bhadra sanctuary because of River Bhadra. It is also the 25th Tiger reserve project of India. These are not only some of the best places to visit Chikmagalur but the whole of Karnataka itself.
Strolling through coffee plantations, exploring the coffee museum, walking through tea plantations, Bhadra dam visits, etc are some of the other things to do among the thousand other activities offered here.
Chikmagalur is widely said to be a camper's paradise. There are hundreds of destinations for camping in this small beautiful place.
Sakleshpur camping is one of the best and most famous camping destinations in Chikmagalur. Sakleshpur is a small picturesque hill town located in the Hasan district of Karnataka. Many resorts and homestays offer different packages for camping here.
It is the favorite destination for many to spend their weekends. There is also a riverside camping in Sakleshpur which is just as popular as this. The exquisite sights and sounds plus the aroma of the various plantations make this an ideal place to explore your senses.
Bhagavathi Nature Camp is located inside the Kudremukh National Park. It situates 11 km away from Kudremukh and is a paradise for campers. It is also an important catchment area where three important rivers Tunga, Bhadra, and Nethravathi originate and the location is surrounded by grasslands, wildlife, and different plantations.
The place is covered by enchanting forests, coffee plantations, cardamom, areca grove fields, and a lot more. There are also some hidden gems like Ballalarayana Durga camping and Bhadra nature camps near Bhadra wildlife sanctuary.
RiverMist resort also known as Ballalarayana Durga resort offers camping facilities on their property and it's an amazing camping experience. There are also a lot of popular homestays in Chikamagalur. Nature Homestay in the middle of Baba Budangiri hills is one of the most famous and untouched lands in Chikamagalur. Ballalarayana homestay provided by RiverMist Resort is another great homestay in an untouched less popular location.
There are a lot of Chikmagalur tour packages available all over the internet and since it is a busy tourist spot you can find prices ranging from cheap, moderate to highly expensive packages which include resorts and cottages.
Places like Rameshwara Lake, Dada Hayath Darga, Kodanda Ramaswamy temple, Belur Sri Chennakeshava temple, Manjarabad Fort, Ballalarayana Durga Fort, Hoysaleshwara Temple, Ambaa Theertha, Hoysala emblem are some of the most important historical places in Chikmagalur. All these ancient historical sites have rich histories behind them.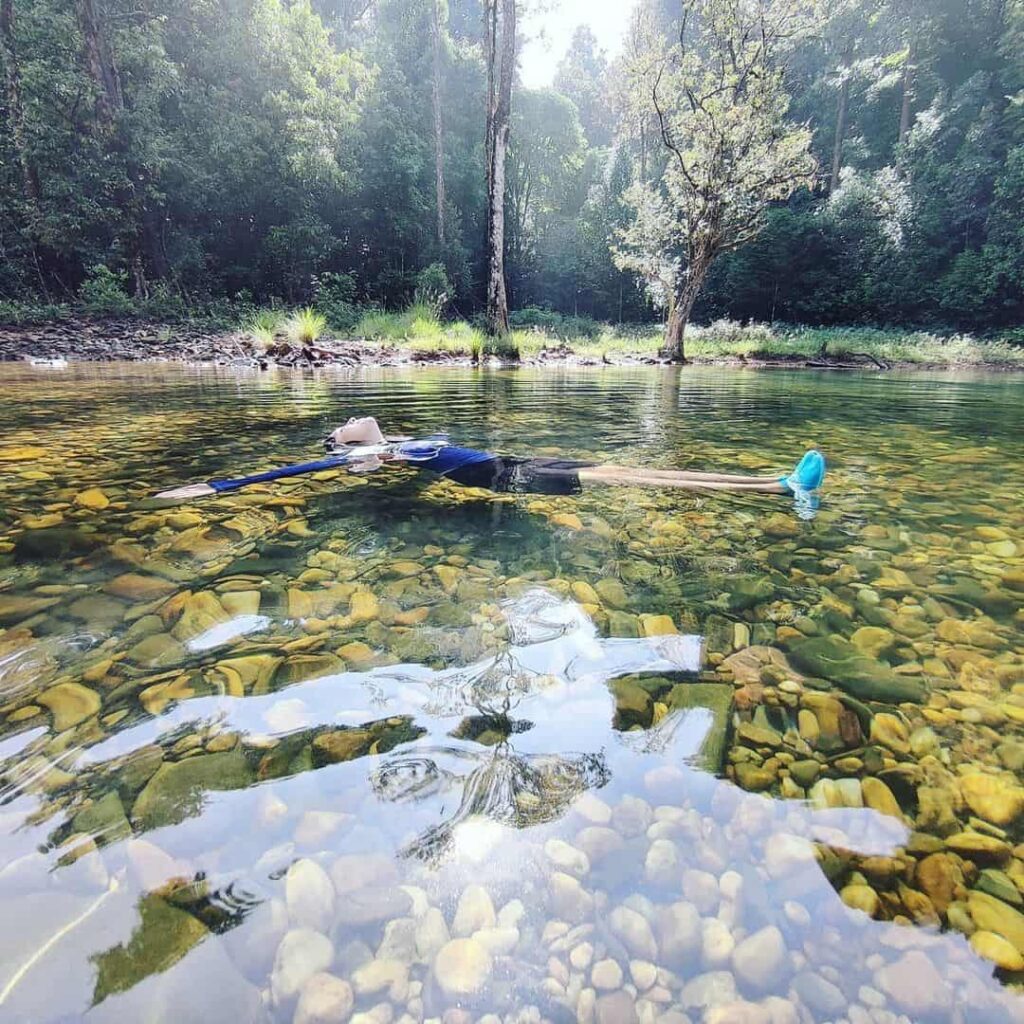 Even though most of the forts and other structures are in ruins today, they remain the most important and significant locations in Chikmagalur and the whole of Karnataka.
People come to visit Chikmagalur throughout the year, even though winter and monsoon season is considered the best time. There are a lot of people who visit this place during the weekends. If you are living not so far away from the town, then a one day visit might be possible.
A weekend or a longer visit is more advised though. Chikmagalur is a complete package for travelers. There is an adventure, wildlife, scenic breathtaking visuals, delicious local delicacies, and friendly locals. People also choose this place for celebrating honeymoons and anniversaries and thus it has become a hub for couples and continues to garner fame as a romantic vacation spot. Because of that a lot of resorts and homestays have emerged strictly for romantic getaways.
There are eco-friendly resorts, kid-friendly resorts, and pet-friendly resorts available throughout the town. Chikmagalur's winter forms the peak season of the place and leads to the most significant tourist footfall of the year. The temperatures drop down and result in cold, cozy weather.
The weather is extremely delightful during this period and is perfect for the locals and the tourists to tour various places in the town. Chikmagalur's coffee plantations are also a highlight during the winter season.
Kalasa and Hornadu are two other attractive and best places to visit in Chikamagalur. They are also well-known religious places and are famous for their temples.
Kalasa is a holy temple-town and taluk located in the Chikkamagaluru district in Karnataka. The word Kalasa is borrowed from the Sanskrit word, Kalasha, which means a waterpot or jug. The origins of Kalasa can be traced back to ancient mythology. Kalasa is home to the Kalaseshwara Temple which is dedicated to Lord Shiva.
Kalasa is situated at an elevation of 807 m above sea level. There are a lot of legends that revolve around this place. The most famous one is associated with the marriage of Lord Shiva and Goddess Parvathi. Legend says that the wedding of Lord Shiva and Parvathi in the Himalayas caused some irregularity and strain in the Earth's rotation because of the presence of all Gods and Goddesses.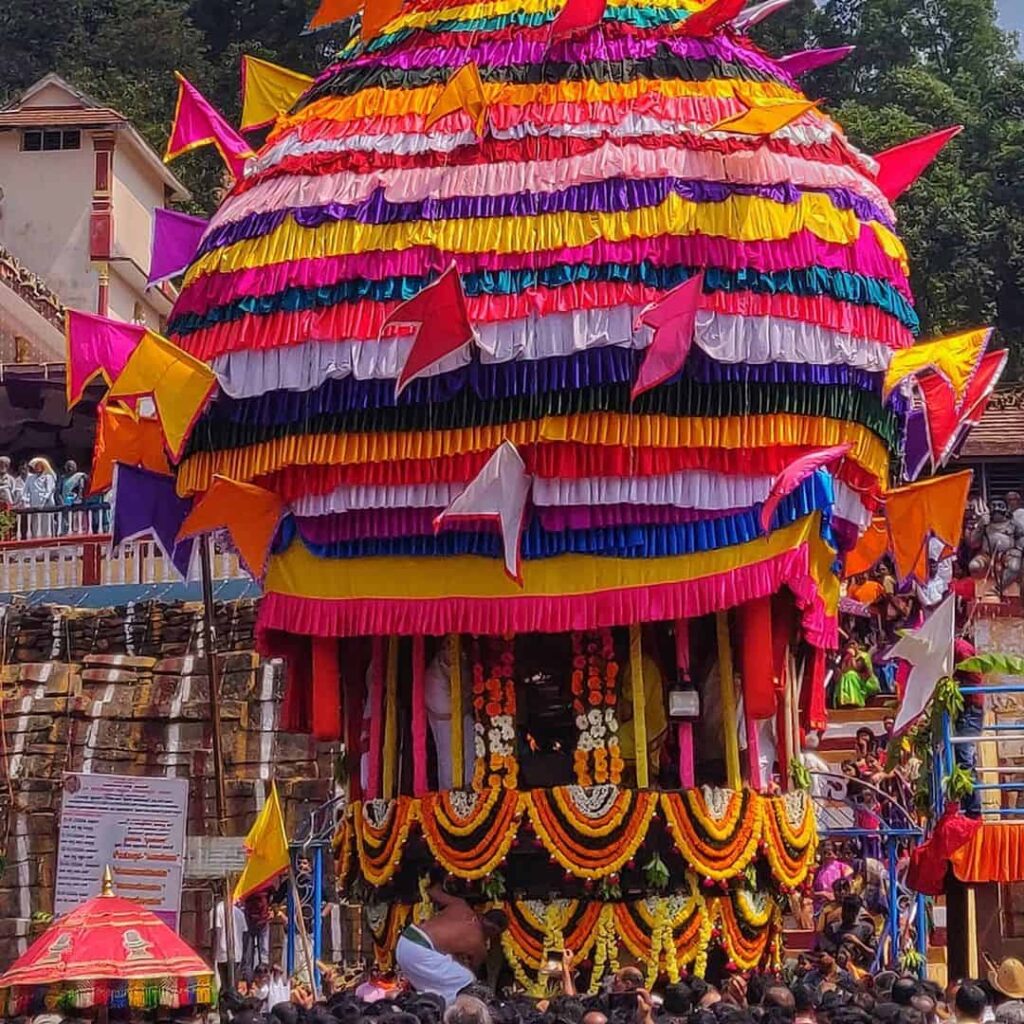 Lord Shiva requested sage Agastya to travel south to restore the balance. Sage Agasthya expressed his wish to witness the wedding and Lord Shiva assured to grant him a divine vision of the marriage. It is believed that Agasthya traveled southward and resided in Kalasa. From there he watched the wedding and the local belief is that a pilgrimage to Kalasa is holy for the soul.
The Girija Kalyana is celebrated in the temple of Kalasa every year to honor this tradition. The history of this region is also associated with Santara or Bhairarasa dynasty. Santara or Bhairarasa is a medieval ruling dynasty of Karnataka.
Hornadu is a village in Mudigere taluk located in the Chikmagalur district of Karnataka. Horanadu is situated at an elevation of 831 m above sea level. It is widely known for Annapoorneshwari Temple. The word Annapoorna is made up of two words; Anna meaning grains or food and Poorna meaning perfect and complete. Hence, Annapoorna means complete or perfect food.
Hornadu is famous for Adhishakthyathmaka Sri Annapoorneshwari Temple. The literal meaning of Annapoorneshwari is "Feeding one and all" and hence anyone who visits this temple is offered meals and shelter within the temple premises. It is also known as Sri Kshetra Horanadu Temple. The temple is surrounded by dense forests and valleys of the Western Ghats and lies on the banks of the scenic River Bhadra.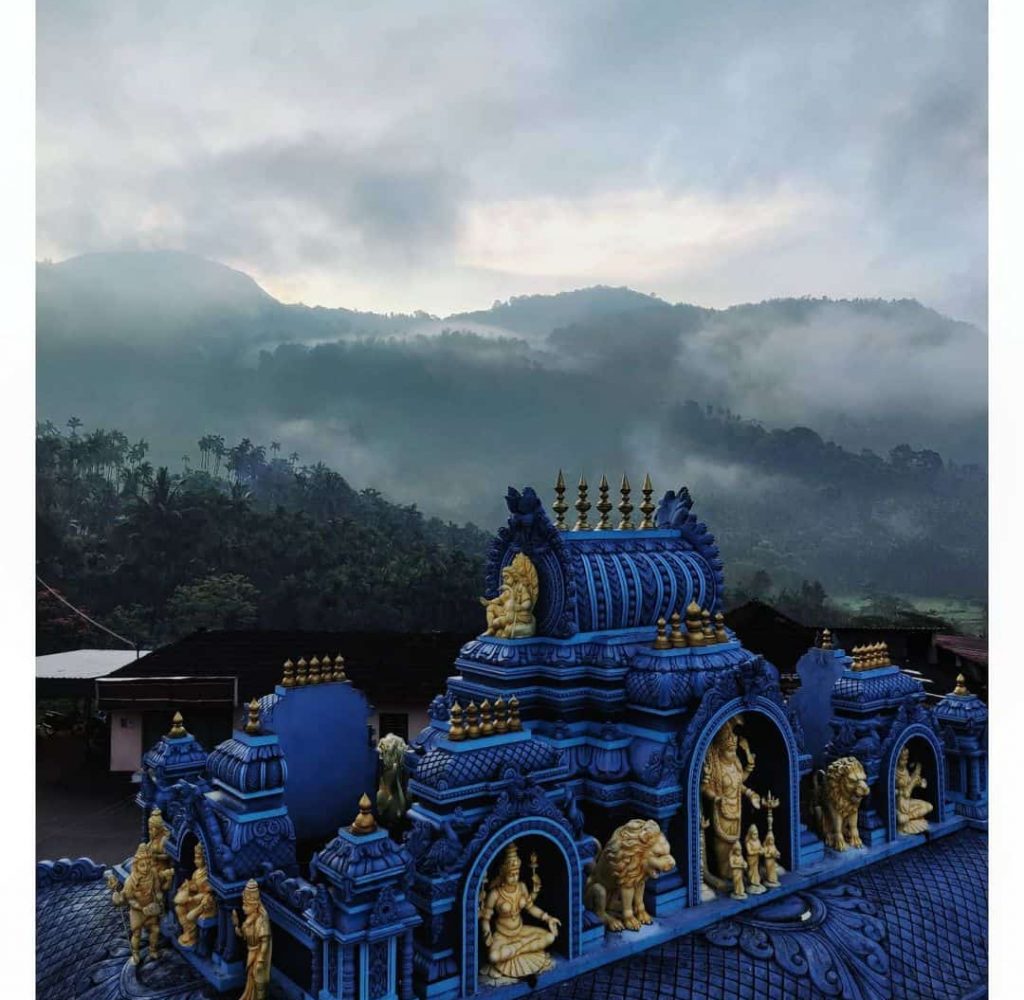 Like every other religious and ancient place, this one is also associated with a lot of legends and myths. As per mythology, it is said that Lord Shiva and Goddess Parvati argued. Lord Shiva declared everything on the earth including food to be an illusion. To prove him, the wrong Goddess, Parvati disappeared from the world resulting in nature becoming unbalanced and still. Neither climates changed nor plants grew and this caused a great draught in the world.
Taking pity on the conditions of the world and living beings, Goddess Parvathi reappeared and distributed food to all. And it is believed that since then she is called Devi Annapoorna.
Chikmagalur is also famous for its local cuisines and other delicacies. The local cuisines in Chikmagalur are known as "Malanadu" cuisine. It is rich in different flavors and spices. Akki Roti and Kakadu are two of the specialty dishes here.
The staple food of the town is rice and fish curry and the Nendranga chips or banana chips are famous among locals and tourists alike. And coffee in Chikmagalur is a must-try.
Chikamagalur has everything to offer. It is a dream world and a paradise for travelers. A list of the best places to visit in Chikmagalur or the best attractions in Chikmagalur is nearly impossible to make. It is a lush green magnificent heaven and visitors often come back to this beautiful place to escape from their busy boring lives. That's the magic of Chikmagalur.