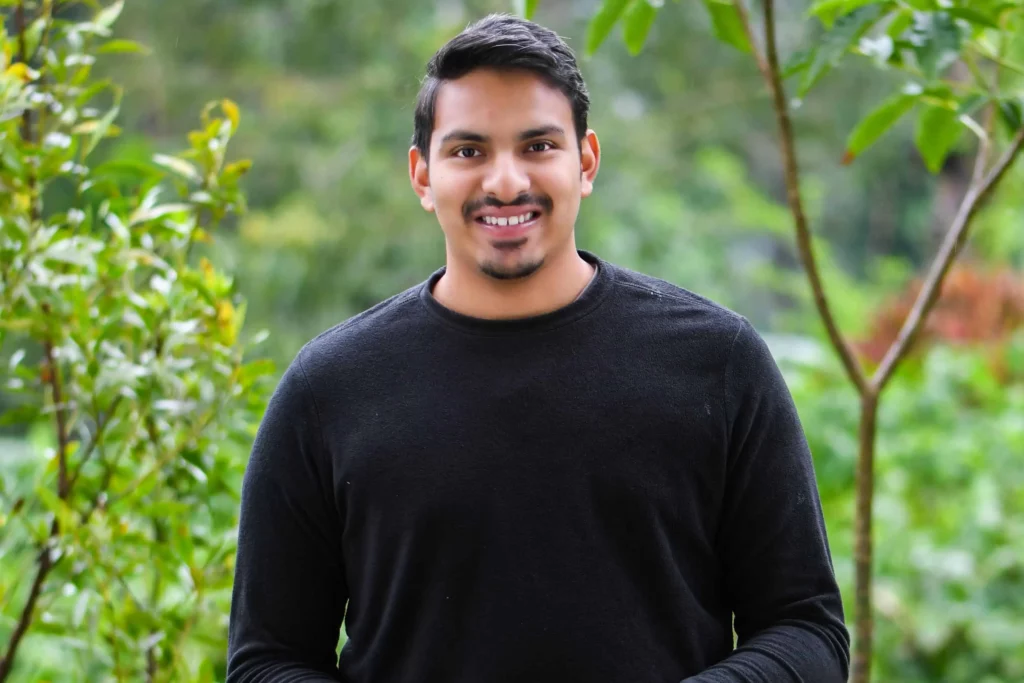 Our naturalist Mr. Ajith  Padiyar is from Bangalore, he has been fascinated towards wildlife and nature from a very young age. His grandfather would make him sit along with him to watch wildlife documentaries on television. He was around 11 years old when he watched a documentary "Sahyadris:Mountains Of The Monsoon" by Sandesh Kadur which moved him so much  that he decided to be a photographer and filmmaker.
[read more]
His family got him his first camera at the age of 12, it was a Nikon D3000. His life around photography began just there, He says " i would take my camera everywhere I'd go, photograph every living thing I'd see. Carrying my camera to Lalbagh botanical garden every evening had become a routine. I'd click pictures of different birds, especially owls because they were found abundantly there"
 The first ever picture of an insect clicked by him was a praying mantis, which got him into macro photography. Time passed by and he progressively learned more about wildlife and their behavior. He started uploading his pictures on social media. A while later, during bachelors degree, his professor Mr MJ.Shafi encouraged him to put on an wildlife photography exhibition for the college which was a huge success. The very next year a picture of the Malabar Pitviper was exhibited in the "Paws Trails International Wildlife Festival sponsored by National Geographic" This encouraged him to continue his passion towards photography and film making. His first video article was published in Jlr explore on " The Malabar Giant Squirrel " A documentary close to his heart. After Bachelors degree he interned with ARRS (Agumbe Rainforest Research Station), where the team worked on radio telemetry of king cobras.
Next off, he pursued his masters in Wildlife and Management from Kuvempu University, Shivamogga, Karnataka. Here he got an opportunity to learn and share his understandings with peers, working with the state forest department to train the forest graduates, and also speaking to the upcoming generation about the importance of conservation through the "Chinnara Vana Darshana program" which translates to "Introducing nature to kids" were some of the activities towards wildlife conservation. During his final year of Masters he worked on the diversity of spiders, where he managed to find close to 200 and more species. Currently he is working as a naturalist at RiverMist resorts where he is continuing to work towards documenting the beautiful floral and faunal diversity which are present  in the Western Ghats so that we can use the power of visual media to showcase and create awareness about the importance of conservation of our beautiful world and the creatures that inhabit it
[/read]