When you think about Chikmagalur the first thing that pops into your mind is the magnificent views and activities that one can indulge in. Just like that, Chikmagalur is also famous for its local delicacies and culinary skills.
One of the oldest surviving cuisines in the state known as the Malnad food is the local specialty here. Malnad food or cuisines mainly consist of vegetarian dishes. The fresh clean Malnad organic foods can fill not only your stomach but your soul too.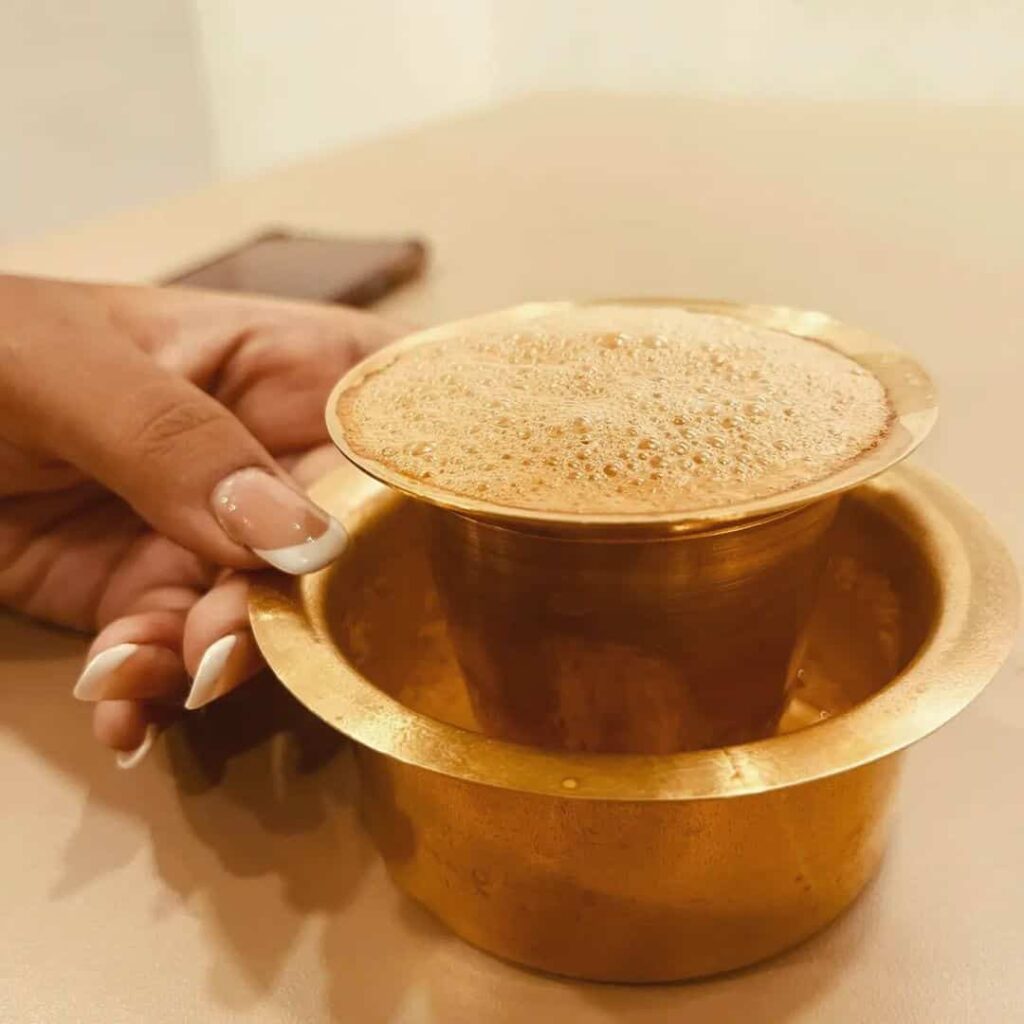 The Malnad region of Karnataka is located on the western and eastern slopes of the Western Ghats and is famous for its coffee plantations. The Malnad coffee has a legendary reputation for being one of the best filter coffees South India has to offer. There is a unique way behind this filter coffee making and that's what makes it special.
One of the most popular and typical Malnad food is Pathrode. It is also known by the name Patravadi and consists of key ingredients like colocasia leaves commonly known among the locals as pathrode leaves, rice, coconut paste, tamarind, and spices.
A variety of jackfruit-based dishes is one of the specialties of Malnad food. Snacks like Halasina Hannina Kadubu or Jackfruit Idli and Kayi Kadubu are the most popular among them. Both are the steamed version of sweets and have influenced the creation of several varieties of similar snacks across the state.
Halasina Hannina Mulka or Jackfruit Fitters and Halasina Kayi Pappad or Jackfruit Papad are 2 other famous jackfruit-based Malnad foods. The jackfruit dishes vary from sweet and savory as there are plenty of recipes used regularly. There are a lot of jackfruit dessert recipes available too.
Akki Rotti is one of the most popular foods in Karnataka State. Even though the recipe varies from one region to another, this particular Malnad Akki Roti is the most common and favorite food among travelers here. The main ingredients of Akki Rotti look almost similar to that of neer dosa. The texture and the diverse taste are what distinguish them apart.
Hesarubele Carrot Kosambari
Another important Malnad dish is Hesarubele carrot Kosambari also known as Mung dal carrot salad. The simplicity of the dish is what makes it so special. Soaked raw green gram dal or mung dal and grated carrot are the main ingredients used in the preparation of this salad.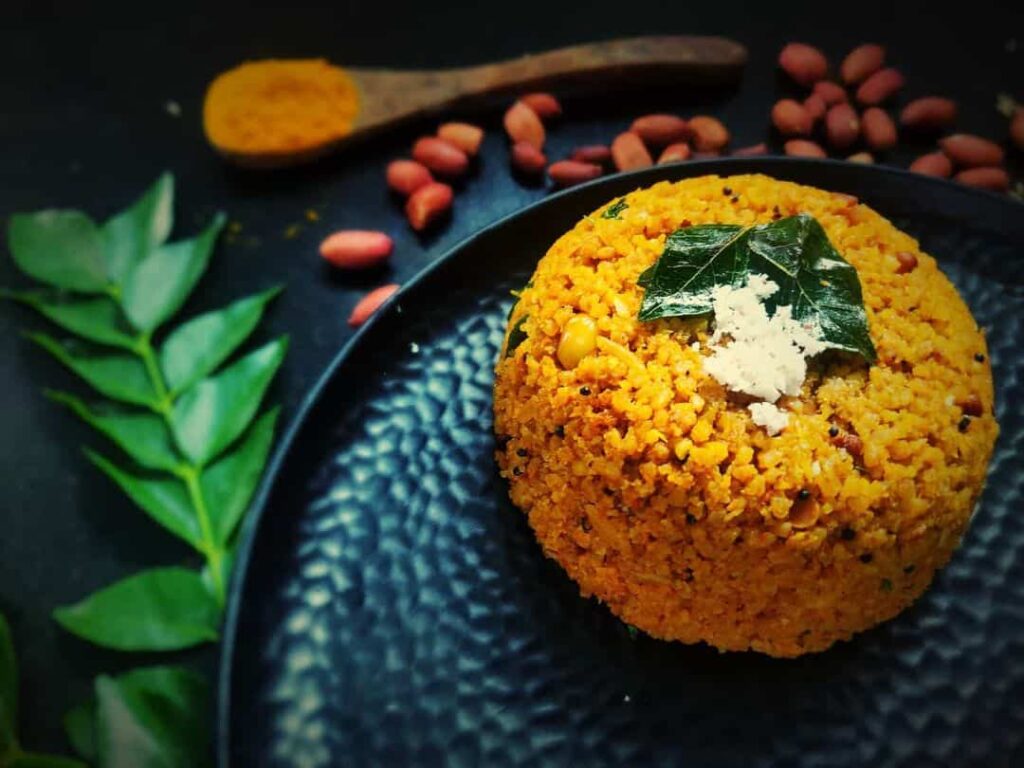 Malnad style Huli Avalakki or Gojjavalakki is a tasty savory breakfast dish popular among the locals. Prepared by boiling salt, jaggery, and tamarind and then mixed with roasted red chili, gram dal, and urad dal powder, it is said to induce a sensory explosion in your taste buds. The Huli Avalakki recipe has a lot of different variations.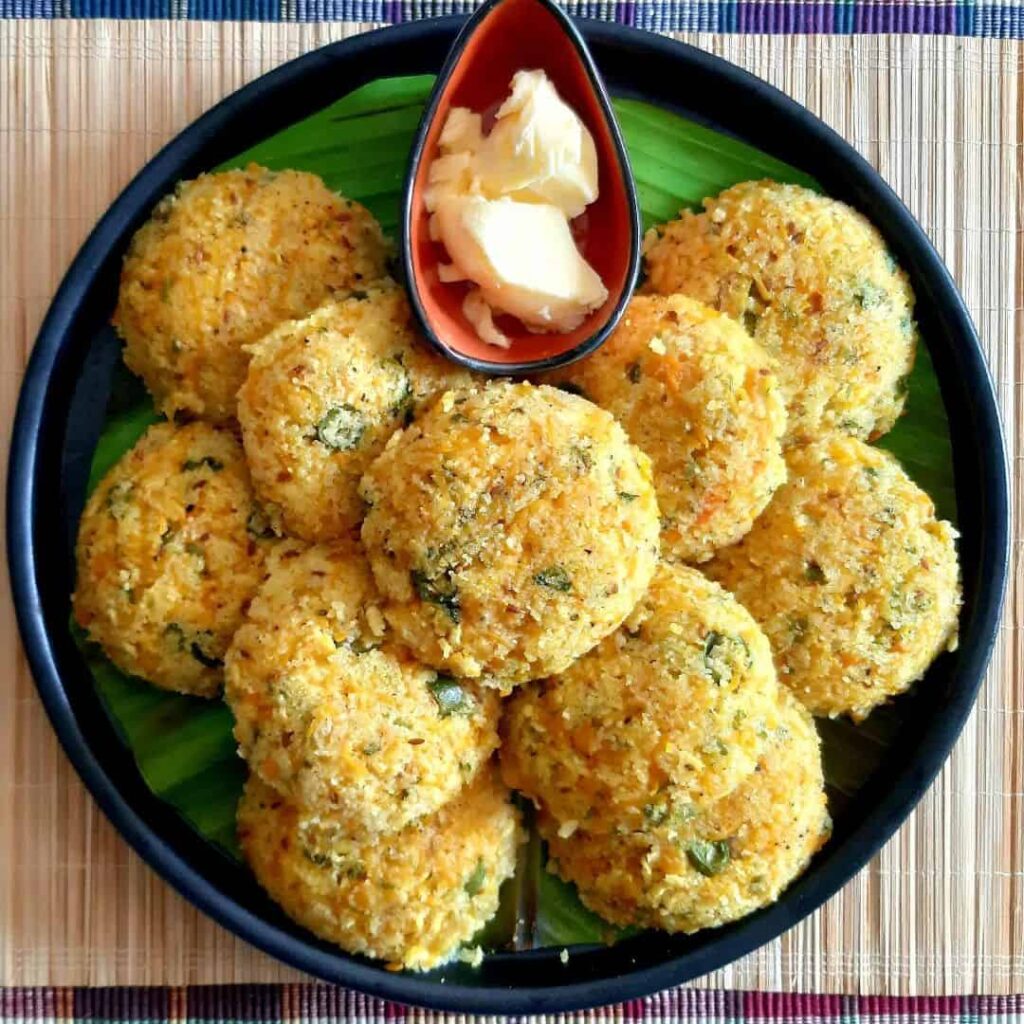 One of the specialty Malnad dishes is Cheenikayi Kadubu also called Pumpkin Idli. Prepared using grated Pumpkin and Rice Rava, this breakfast dish is typically prepared during the first day of the Diwali festival.
Malnad cuisines open up a new world of sensory experiences to you. The simplicity in its ingredients and the use of fresh spices make it completely different from all other cuisines in Karnataka. The cuisine of Malnad draws its inspiration from their culture and traditions and locally grown food ingredients.
The purpose of food is not only to fill your tummy but also to fill your heart. And this particular cuisine is well known for that. It fills your soul with warmth and comfort. And that's what most Malnad cuisines are, comfort food for your soul.