"Karnataka's Coffee Land", Chikmagalur; always satisfies its traveler's search. Chikmagalur's majestic, passionate beauty still attracts every tourist to its essence. Most of us heard about its ambient places like Hebbe fall, Mullayanagiri, Kudremukh National Park, etc.
But have you ever heard about Rani Jhari? Probably most answers are 'No'. It's okay because it's reasonable. But most of us have heard about Ballalarayana fort. Right?
Rani Jhari is a majestic place that almost all the travelers have ignored on their way to the Ballalarayana fort. It is not a long journey from Ballalarayana Durga to Rani Jhari. And some of them considered it just a viewpoint but nothing more. But Rani Jhari Chikmagalur is more than just a viewpoint.
Rani Jhari, the secret charm of Chikmagalur, is an ideal destination for a perfect family trip. And also, Rani Jhari attracts travelers by its sterile and idyllic settings of nature. If you go there you can feel the soothing atmosphere. Rani Jhari trek certainly revives your mind.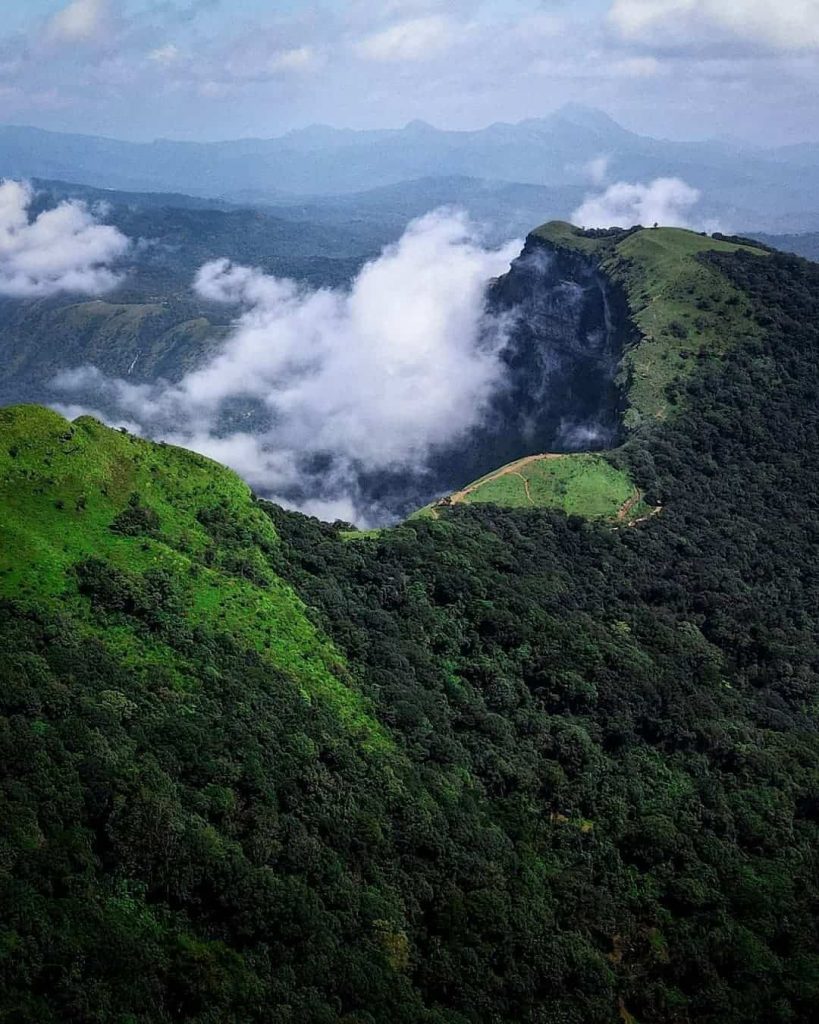 But, most people didn't explore certain reasons:
One of the key reasons for this is its location in a rural area.

Most of the traveler's main destinations are  Ballalarayana fort and they didn't even search for other views on the way.

And there are no signboards for

Rani Jhari edge point

, all points to Ballalarayana Fort. 

Maybe these are some reasons for its lack of popularity.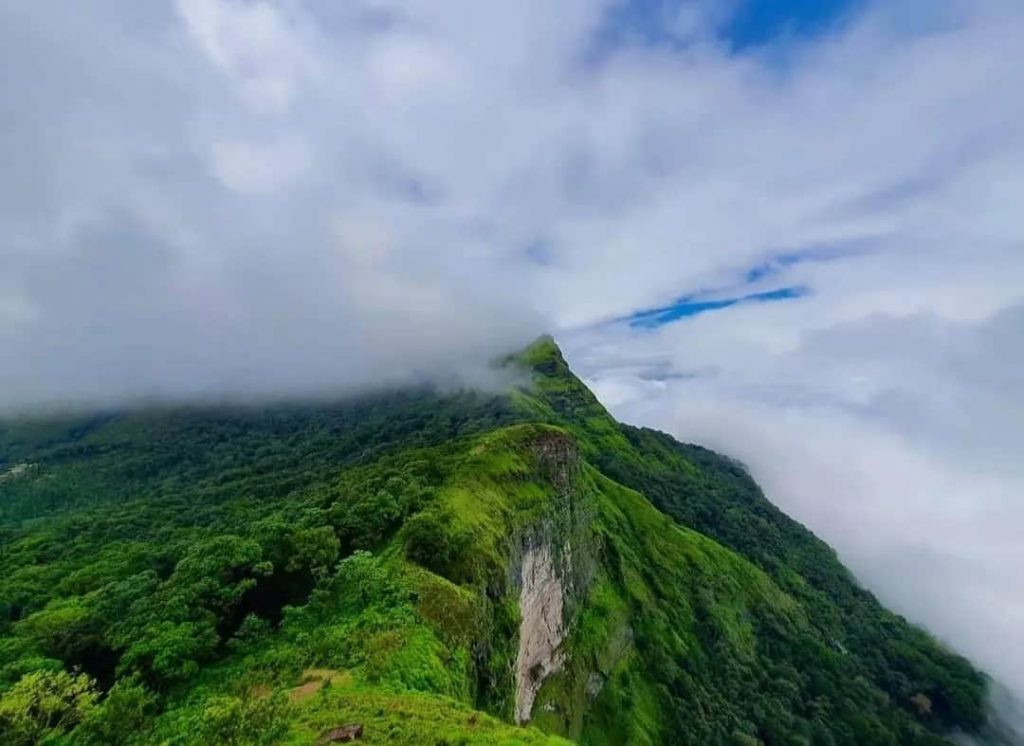 We can say that Rani Jhari's viewpoint is the other face of Western Ghats, most likely a hidden one. Rani Jhari was always pleased with its scenery. The pile of shrubs and the lush pasture gives this place an elegant beauty. When we look into the pinnacle, we can see Rani Jhari was covered with a Cloak of Fog.
Since the way to the viewpoints is fully rugged and If you are a seeker of roading trips, off-roads, and adventures, then you will be happy with Rani Jhari trekking. You have to park your vehicles at the starting point and walk to get to your final destination. When you reach the viewpoint, you can see mesmerizing views from the Rani Jhari peak.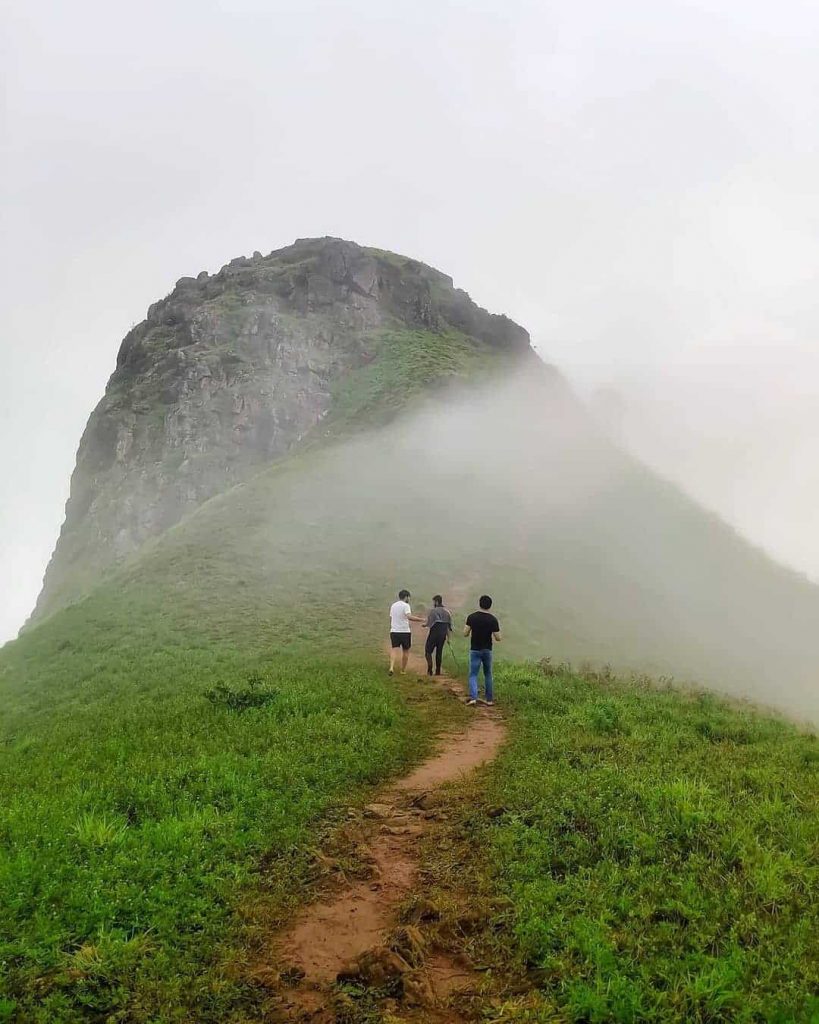 Rani Jhari has always had a cool troposphere all year round. It doesn't matter, whether it's fog or snow, Rani Jhari still shrouded its hills with a blanket of clouds. Seasons are like a festival for Rani Jhari.
Every season has a certain kind of elegance that satisfies her gaze. However, these pleasant views are not discussed as much as their value. But you just want to see how beautiful it is that you can go from November to May.
if you are going at the time of the rainy season, there is no need to panic, because Rani Jhari is waiting with a nice rainy view. But make sure you're sporting your rain jackets.
This can be first on the list of activities to do in Chikmagalur. Mullayanagiri is one of the most popular trekking destinations in Karnataka. It is the highest peak in Karnataka and is part of Baba Budangiri Hills. It rises 6,330 feet presenting a spectacular view of Chikmagalur and it is named after Mullappa Swami Temple that situates at the summit.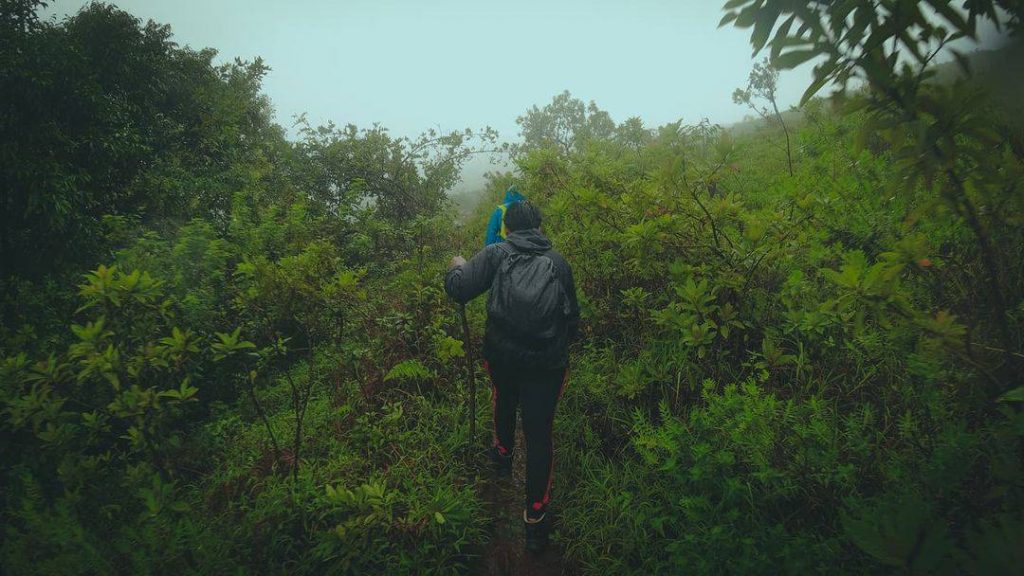 If you're from Bangalore to Rani Jhari, you've got to drive about 5 hours and 13 minutes via Kunigal to Hassan and then to Mudigere.
If you are heading from Pune, you've got to drive about 14 hours 7 minutes along Kolhapur to Hubli, then Chikmagalur Route.
If you're from Goa, you've driven about 9 hours and 4 minutes through Karwar to Gokarna, then Murudeshwar Road.
Mangalore International Airport is the closest one to the Chikmagalur district if you are planning to come by air choose this one. After you reach Chikmagalur, you have to travel by taxi. It's almost 120km, you'll reach Rani Jhari in about three and a half hours.
Things you have to remember
If you are planning to visit Rani Jhari at the time of the Monsoon, don't forget to take your raincoats.

If it is winter then you should probably take your sweaters.

Beware of leeches, because it's common in Rani Jhari and they may be a nuisance to your trekking memories.

If you have an off-road vehicle, your legs are fortunate enough.
You can explore Rani Jhari in a day. And after that, you can explore other exotic destinations of Chikmagalur. 
Ballalarayana Durga Fort : 2KM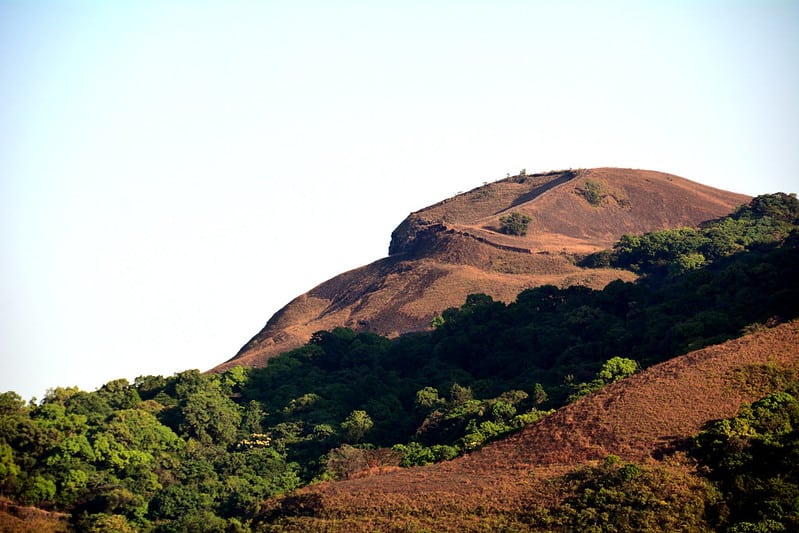 If you are a lover of both history and nature then, Ballalarayana Durga Fort is an ideal destination for your quench. It is a popular tourist place among the other Chikmagalur tourist places.
The Hoysala Empire once owned the fort, which was built in the 12th century. And later, its authority was passed to the Tippu dynasty. Then, after the third Mysore War, this victory goes to the British authorities.
Despite its historical importance, Fort Ballalarayana Durga is now popular as a trekking spot. The trek to the fort is a challenging one and poses a variety of obstacles to the trekker. It is a ruined fort with great natural treasures. If you want an adventurous trip then Ballalarayana must be on your bucket list.
November to May is the perfect time to reach Ballalarayana Durga fort.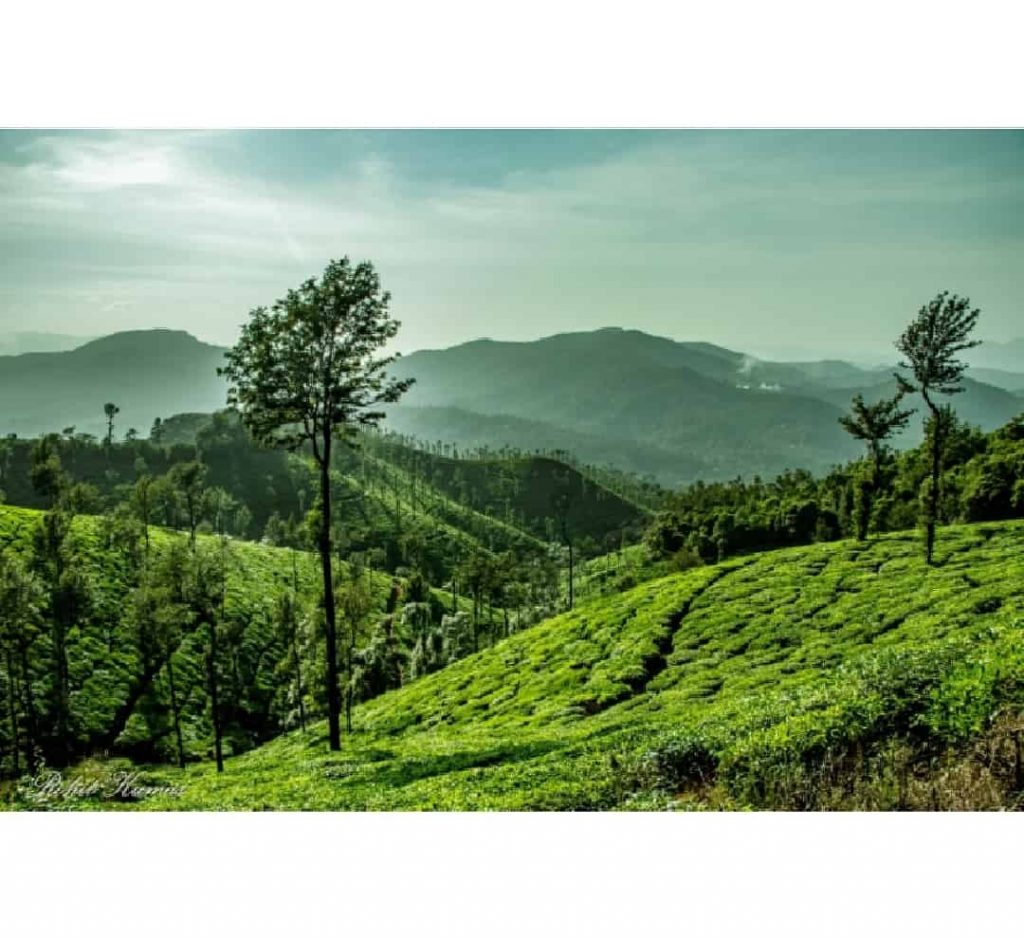 Kelagur is a village in Mudigere taluk, Chikmagalur. Here you will enjoy the freshly grown leaves of the tea and the aroma of the coffee plantation and these will blow your mind. Kelagur estate is famous for its organic process. and this will be the best destination for your vacation sightseeing.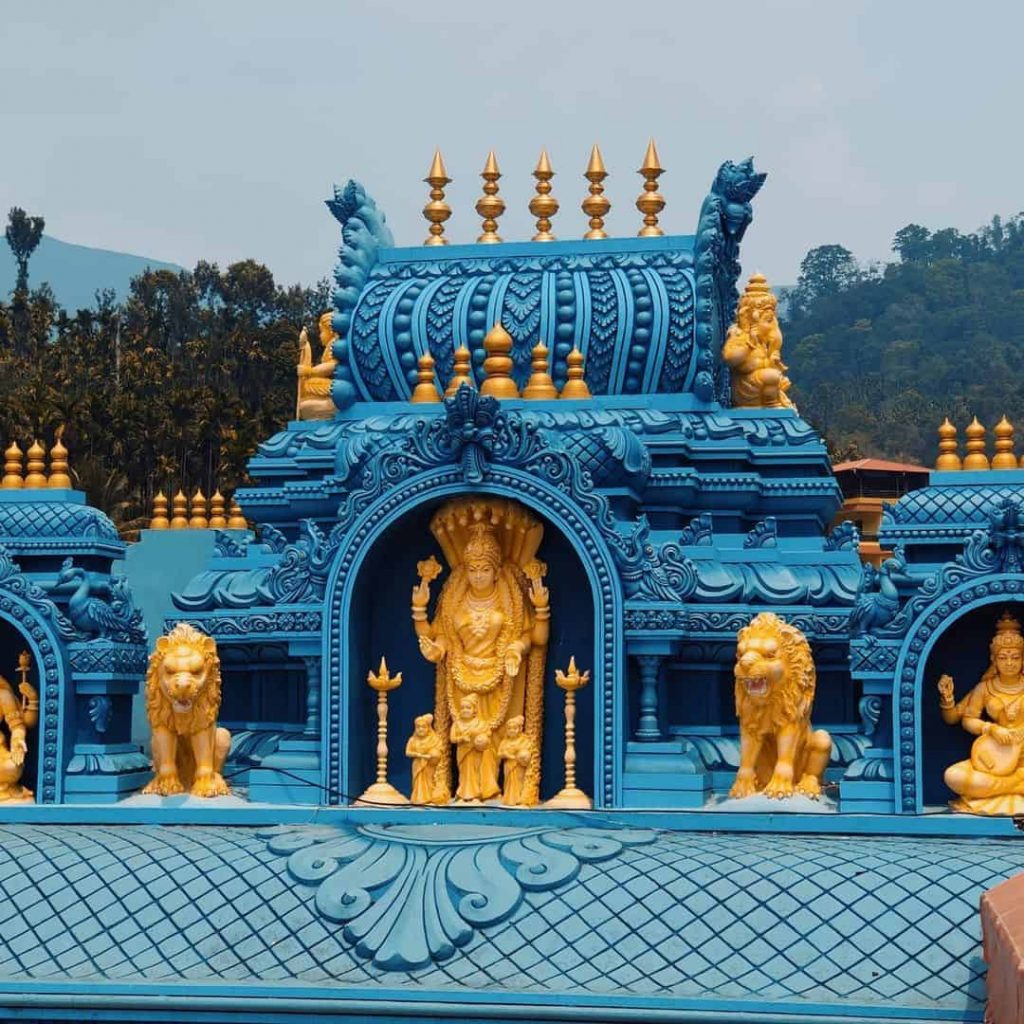 Kalasa is known as the Temple town of Karnataka. These temples are highlighting the great architectural history of southern India. And it is renowned for the beauty of Kaleshwara Temple too.
It is one of the distinguishing characteristics of the city as visitors from all over the area come to give their prayers during the day in the intricately carved main tower of the temple.
The town is surrounded by the picturesque Western Ghats, the Bhadra, from which its lifeline originates.
The best time to visit the temples of Kalasa is between September and February.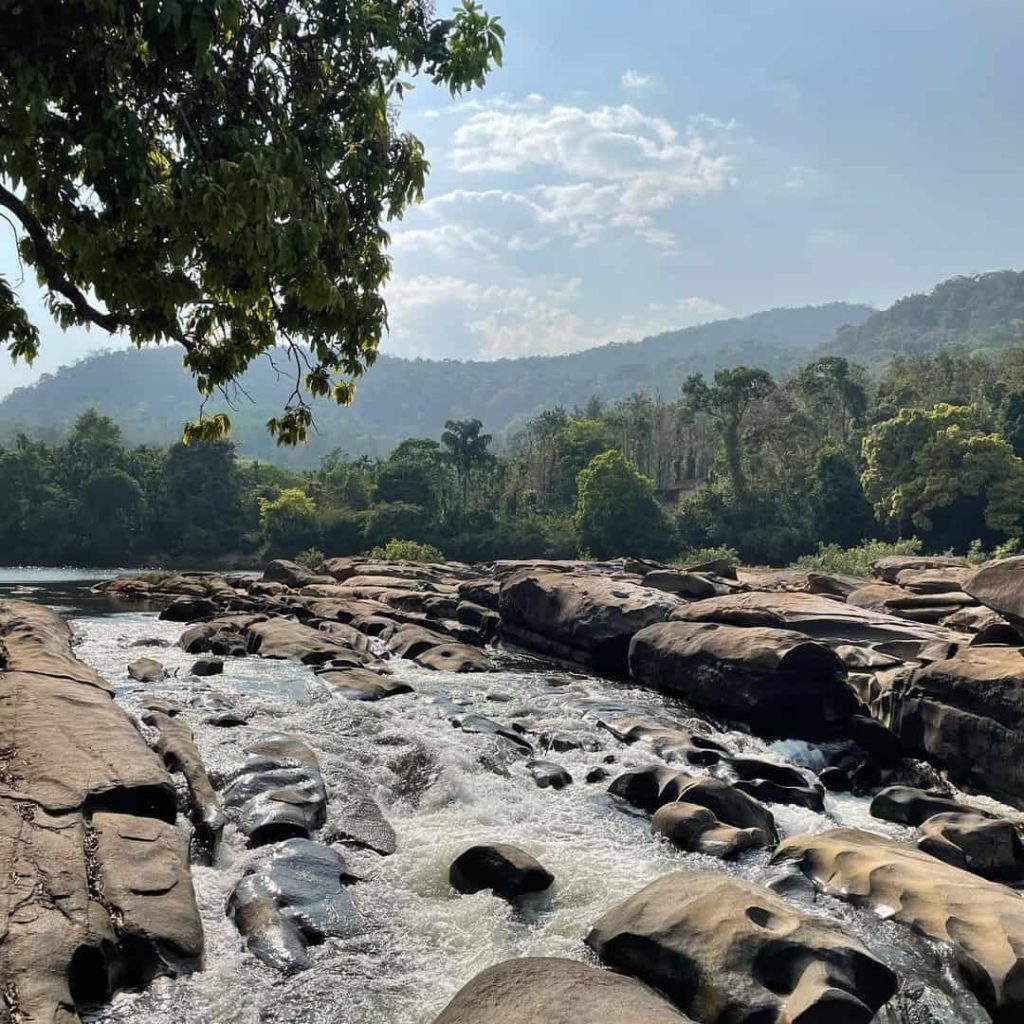 Amba Teertha is notable for its crystal-clear water and is an idyllic destination for families. This is one of the finest destinations for a nature lover.
Amba Theertha's abstract formations of rock stones, vibrant and green trees, different variants of butterflies–these lovely and exquisite specialties have always had a unique place in photographers' and also nature lovers' hearts.
Amba Theertha is abundant in its myth too. In Hindu mythology, Amba Theertha is named after Goddess Parvathy. It is one of the five major water spots in Kalasa.
Amba Theertha offers not only pleasing views only. If you plan to stay a couple of days, Trekking, Camping, Glamping, Swimming, River Rafting and more are waiting for travelers.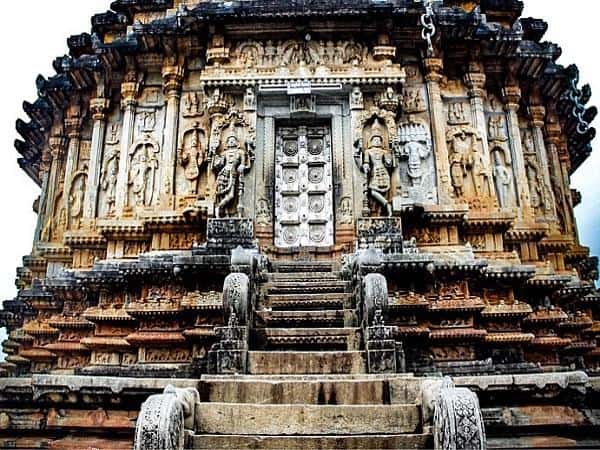 Horanad or Horanadu is a small remote village with the exotic beauty of nature. we can set our eyes on the three mountains that embrace the village from three sides.
one of the main attractions is the Annapoorneshwari temple. Ghats, thick trees, and plants are crossed by the road to the temple. This trek will surely take your mind away.
The best time to visit Horanad is between October and February.
Kudremukh National Park: 50 KM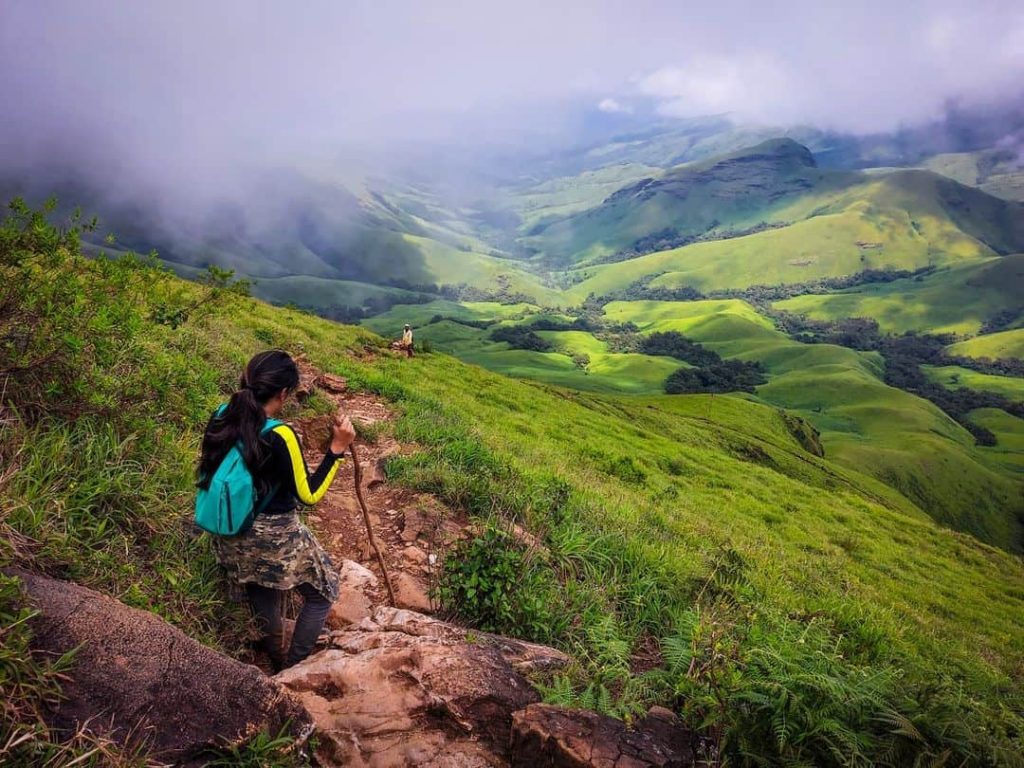 Kudremukh National Park is the second-largest protected wildlife area in Western Ghat. After Mullayanagiri, this one is referred to as the second-highest peak in Chikmagalur. In 1917, Kudremukh was designated as a national park. Kudremukh means horse-face. It seemed that the shape of the peak was like a horse-face.
It's an ideal destination for trekking because Kudremukh is enriched with its flora and fauna. When you are going through the shola forest, you can spot wild animals. After the shola forest, you will be able to see the Kudremukh peak.
Spring is the best time to visit Kudremukh. When you are visiting at the time of Monsoon you may be treated with sticky mud. And your trekking

Dharmasthala is best known for its Temples. And the great statue of Bahubali and the museum of ancient paintings and manuscripts are its attraction highlights.
Dharmasthala temples are open again with covid guidelines. Preparations are following the SOP, including the sanitization of the grounds. These are completed by the temple authorities and will be open to devotees from 6.30 am to 2 pm and from 5 pm to 8 pm.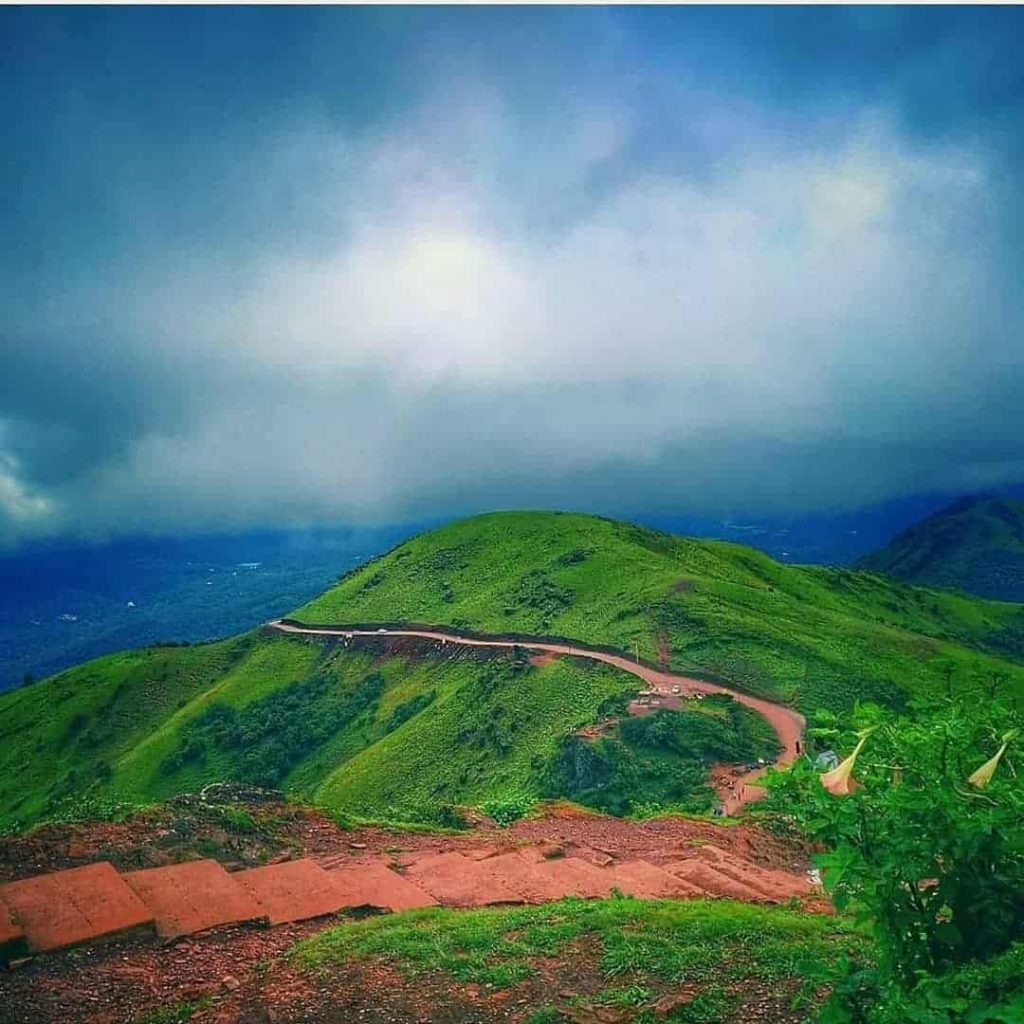 Mullayanagiri is the most explored place in Chikmagalur. In south India, Mullayanagiri is regarded as the best trekking destination. And it is the highest peak in the Karnataka district too. It is situated in the Chandra Drona Hills of Western Ghats.
Through trekking, you'll get eye-catching and picturesque views like a statue of Nandi, a cave with a small source of water inside, a small waterfall, and more. When you reach the peak you can see the mesmerizing peak view. The sunset from the peak has a stunning beauty, don't miss it.
And among other pleasant views, the most attractive one is the cave that is situated at the top of the hills. They are open and not wide-ranged. And also, we can see Mullappa Swamy temple too.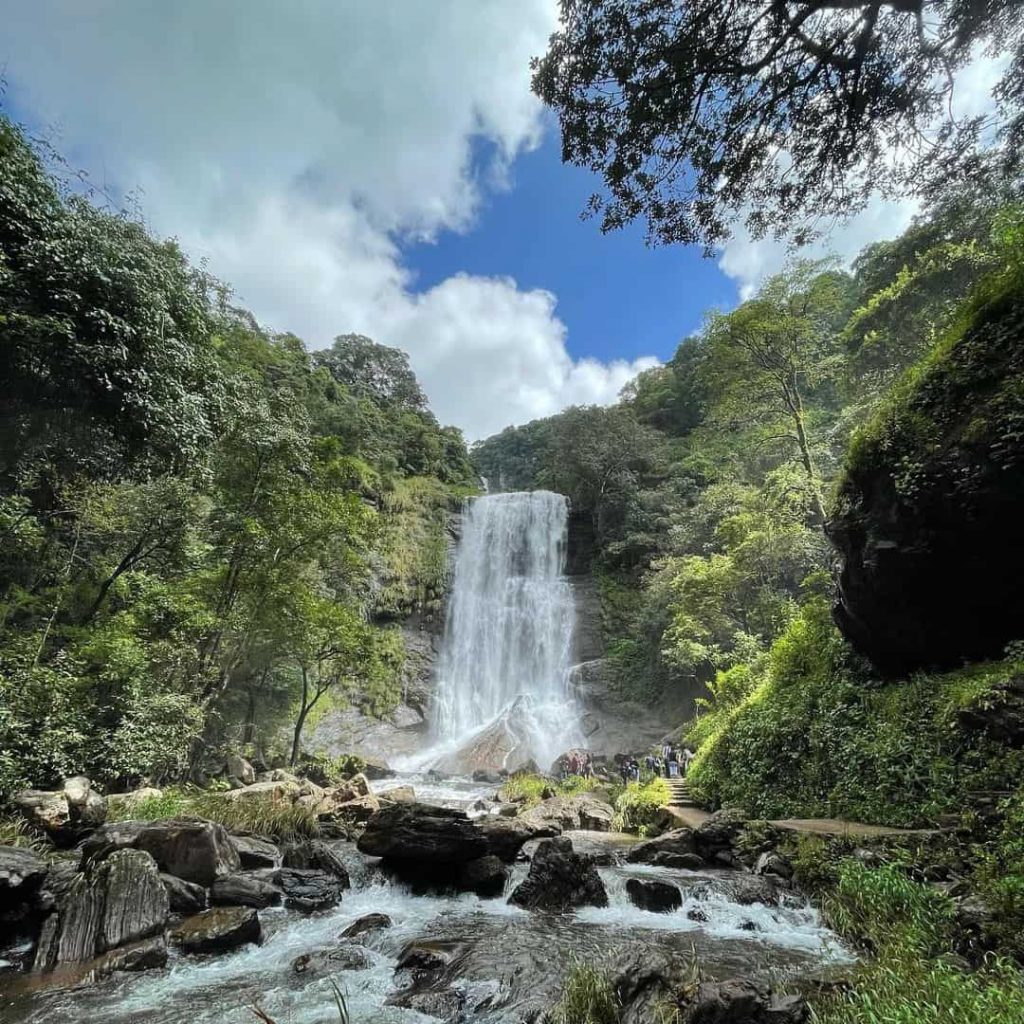 Hebbe falls is one of the spectacular waterfalls in Chikmagalur. It has 168 meters in height and gave you a majestic experience. One of the major highlights of this waterfall is its dual fall, Dodda Hebbe and another is Chikka Hebbe.
There is a small pool that is formed at the end of the fall, there you can dive and make a small swim too. If you want to Explore more in Hebbe, you should have to trek on the top.
Hebbe's richness in the beauty of nature gives you a stunning photogenic background. Its lush green forest, rocky surface, and clear waterfalls fill your heart. You have to prefer spring and winter to visit Hebbe falls.